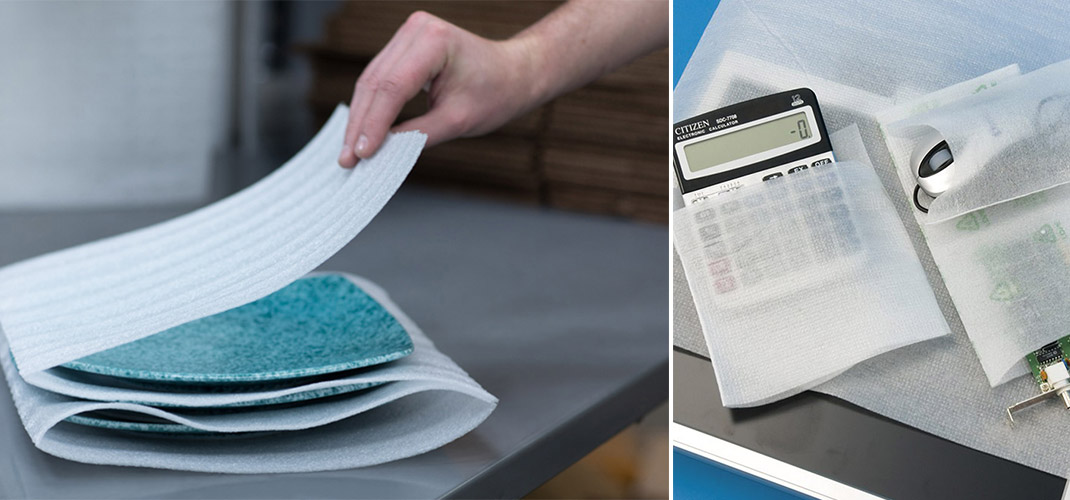 Do you ever wonder what those white foam-like strips in packaging boxes are called? These are mainly used to safeguard your electrical equipment and other deliverables from minor damage, but numerous additional applications exist. These are known as EPE foam sheets for those unfamiliar with the phrase. EPE Foam is a lightweight, semi-rigid, flexible closed-cell foam made of polyethene that is often used in packaging to absorb impact and shock, reduce vibration, and protect surfaces. It is also used in some foam gym equipment and floor mats.
Shrinidhi Plastic Industries provides a wide range of EPE Foam Sheets that may be used in various industries. Depending on the nature of the substance to be packaged, these sheets are available in multiple thicknesses. In addition, these sheets are available in different configurations, including perforated, non-perforated, and anti-static. These sheets are adaptable, have a smooth texture, and are crack and tear-resistant.
Features and Advantages
Shrinidhi Plastic Industries's greatest EPE Foam Backer Rod is loaded with various intriguing qualities, but the most significant features that make it the best in its business are as follows :
Shrinidhi Plastic Industries' Expanded Polyethylene Foam (EPE) is created from high-quality raw ingredients such as polyethene and the newest technology.
Sheets are available in various sizes ranging from 5mm to 50mm.
It is not adhesive resistant, unlike other EPE foams, but it protects against water, acids, and alkalies.
In comparison to industry standards, it is inexpensive.
Because of the fabric and technology we utilize, the EPE foam mattress sheet is incredibly flexible and resistive to grooves while yet allowing for joint movement.
When exposed to fluids, the high-quality fabric does not allow its threads to shrink or swell and efficiently preserves its structure.
Because of its anti-fungal qualities, a single piece of our EPE foam can be utilized for an extended period.
You can order in small and large amounts ranging from 350 to 21000 metres.
Applications and Usages
Although the most common application of EPE foam sheets that most people will tell you is in the packaging of electronic items, take a look at these underrated applications of EPE foams that never crossed your mind:
Polystyrene, a co-polymer in EPE, is used as bubble wrap, corner pads, support pads, encapsulation blocks, display utilization, and other applications.
EPE foam sheets are also commonly used to preserve the painted surface of components.
EPE foam sheets can also create packaging and cushioning for automobiles: Underlays, gaskets, seat cushion inserts, door liners, side/roof panels, and so on.
Protective foam gear (Arm/elbow/leg/shoulder pads), clothing insulation, helmet lining, life jackets/life vests, sleeping bag underlay, shoe insoles, gloves, ski belts, and many more are used in the packaging of sports and recreation goods.
These EPE foam sheets are used as protective foam for fragile item packaging and transportation, such as glass sheets, glassware, mirrors, picture frames, ceramics, chinaware, pottery, handicrafts, and so on.
Conclusion
We hope this blog provided all pertinent and valuable information regarding EPE foam sheets and their uses. Shrinidhi Plastic Industries has been a dominating name for EPE foam manufacturers with over two decades of experience in the plastics and foam industry. So, the next time you're looking for a premium quality EPE foam product, we hope you'll stop by.