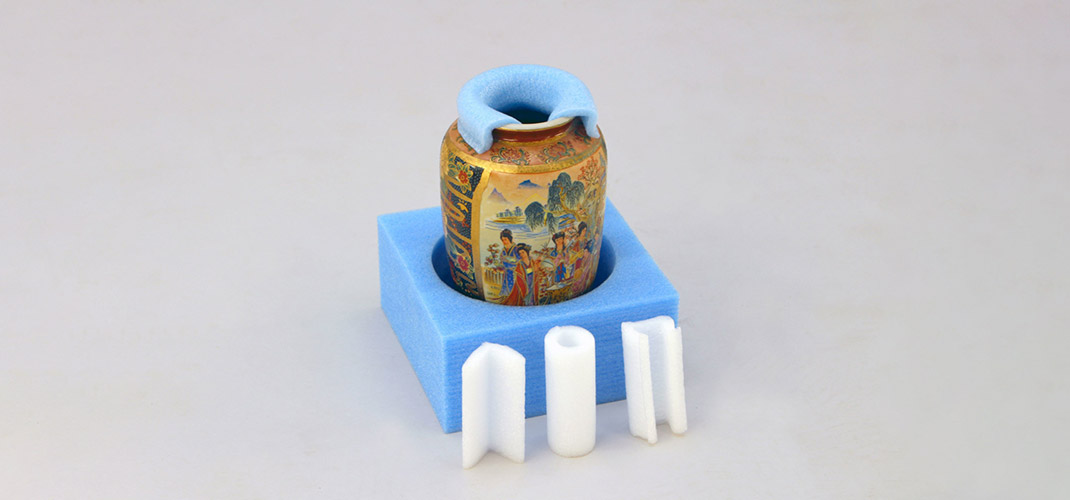 Expanded polyethylene foam, more commonly known as EPE Foam Profile, is often used for cushioning products during shipping. These EPE foam profiles are made with odourless and tasteless material that poses no danger. Its widespread use in the packaging industry and other markets ensures its continued success as a marketable commodity.
When it comes to characteristics and features, you must always select the finest quality products for best results. In addition, it's improved with features like stress absorption and padding to protect sensitive items during shipping.
Types
These are the various EPE foam profile types :
U Profile : Edge protection for glass, antiques, and sunmica up to 10 mm thick also has self-gripping.
C Profile : Protect glass, furniture, table tops, and other thin edges with these self-gripping edge guards.
L Profile : Self-grip utilized as a cushioning pad for fragile goods like electronics. Also, custom-made fixtures may be fabricated.
Features
The foam profiles have the following features :
The EPF foam profiles are crafted with industry-grade EPE foams that are completely safe to use and do not have any flavour or smell.
Due to its lightweight and elasticity, it is excellent for packaging purposes. In addition, it can absorb impact and act as a protective cushion for fragile items during transportation.
The EPE foam profiles are highly durable and hassle-free to use. They offer no to zero maintenance ensuring trouble free packaging support.
The EPE foam profiles are heat and impact resistant and available in 600-1000 meters quantities.
Advantages
The EPF foam profiles have several benefits, such as:
Highly Flexible :
When compared to others, this EPE foam profile is very malleable. Therefore, provides the best protection for items with unusual shapes.
Outstanding Shock Absorbency :
This original foam profiles are structured to endure and absorb significant shock or stress while providing decent cushioning.
Static Resistance :
These well-crafted EPE profiles are static-resistant, meaning they won't gather dirt and lint on their surface. Therefore, it provides easy-to-use and maintenance-free packaging.
Highly durable :
Only high-quality EPE foams are used to make this industry-grade EPF profile. Therefore, the product is highly durable and can easily withstand heavy furniture and glass material packing.
Various application :
EPE foam profiles are suitable for various applications that are used in different industries.
EPE applications
Here are just some of the many uses for expanded polyethylene :
Shock absorbency :
Glass and glassware, scientific equipment, delicate elements of machinery, scratchable materials like marble and granite, etc., may all benefit from being encased in EPE foam profile to prevent breakage.
Protecting edges :
These foam profiles can help to cover different wood, metal, glass furniture, product edges and protect against scratches and dents.
Protecting electronics :
EPE profiles are also useful for protecting electronics during a move.
Conclusion
Shrinidhi has developed an original range of EPE Foam Profiles thanks to their extensive experience in the field. Its great EPE Foam profile is built to last and has conveniences like compact storage and portability. In addition, it is inexpensive, despite its waterproofing and resilience to pressure, stress, and shock.