Are you looking for an efficient and reliable solution for insulation or want to improve energy efficiency? Then, EPE Foam Backer Rod is the one for you.
Our expertise and years of experience have enabled us to put forth the best EPE Foam Backer Rod. They are precisely designed and manufactured with high-quality material and technology to ensure that they are flexible, readily compressible and stay for along for a variety of applications.
Moreover, you can get EPE Foam Backer Rod of various sizes as well as quantity which will ensure that you pick the best-suited one for your requirements. They can be inserted between the concrete panels and other gaps to fill them and act as a backer for the applied caulking. Also, they can be used for fitting around windows, wall joints and doors among others.
Features
---
The finest EPE Foam Backer Rod we offer at Shrinidhi Plastic Industries is equipped with several features making it one of the best available to you. Always keeping up with its claims, our offerings will never let you down. Explore the features of the EPE Foam Backer Rod which are as follows:
Made up of high-quality raw material and technology
Checked and tested to deliver high performance
Sizes available – 5mm to 50 mm
Resistant to water and corrosion
Effective resistance against acids and alkalies
Easy to handle and install
Resilience to groove while allowing joint movement
Retains its shapes without any shrinking or swelling
Antifungal to prevent the growth of moulds and fungus
Quantity available – 350 metres to 21000 metres
Prevents water and moisture seepage
Uses and Applications
---
We offer EPE Foam Backer Rods that are precisely made to fit your requirements with the highest quality material and tolerance. Moreover, they are fit for several uses and applications which dictate its versatility and adaptability. Get hold of the prominent uses and applications of the EPE Foam Backer Rod we have to offer:
Construction
Shoes
Underground cables
Glass wall constructions
Packaging of electronic and glazed products
Frames of doors and windows
Cushioning material in leather bag handles
Separation and isolation joints
At Shrinidhi Plastic Industries, we are dedicated to bestow you with high quality and best EPE Foam Backer Rod. Alongside, it comes along with plenty of benefits such as high quality, water-resistant, corrosion-resistant, anti-fungal, no shrinking and swelling among others. Also, the EPE Foam Backer Rod can be efficiently used for heating and thermal insulation.
Our dedicated team always works hard to ensure that you get your hands on the best EPE Foam Backer Rod available out in the market. We never compromise on quality and reliability of our offerings making it one of the best alternatives available. Get in touch with us to explore the best EPE Foam Backer Rod for your requirements and pick the one which fits all your needs.
Quality
---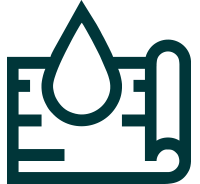 Water Resistant
Anti Fungal
No Shrinking/ Swelling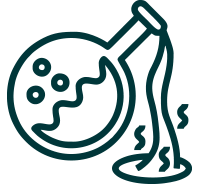 Anti Corrosive
Used For Protecting
---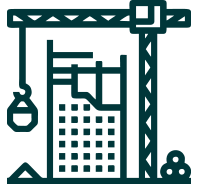 Construction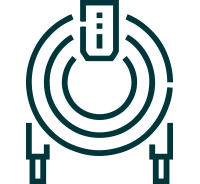 Underground Cable

Glass Wall Construction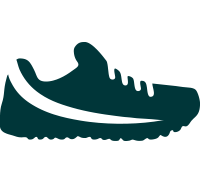 Shoes
| Size | Qty (Packing per bundle) |
| --- | --- |
| 5mm | 21000 mtr |
| 6mm | 18000 mtr |
| 8mm | 10000 mtr |
| 10mm | 7000 mtr |
| 12mm | 5000 mtr |
| 15mm | 3500 mtr |
| 18mm | 2500 mtr |
| 20mm | 2000 mtr |
| 25mm | 1200 mtr |
| 30mm | 1000 mtr |
| 35mm | 800 mtr |
| 40mm | 500 mtr |
| 45mm | 450 mtr |
| 50mm | 350 mtr |