Are you tired of the fruits getting spoilt or delicate items breaking while storing and moving? You might have tried several alternatives to combat the issue. Some might have been effective while some might have disappointed you. Well, we know that they need to be handled with care. Also, we comprehend and value the individuality of every client's requirements and work towards putting forth a holistic solution to them. For this, we bring an excellent fix for you.
Therefore, we have the finest solution for you in form of EPE fruit foam net. Gone are the days when you had to hassle over keeping your fragile belongings and fruits safe. Moreover, you can be assured of the quality we offer at Shrinidhi Plastic Industries. Above all, our experience with a plethora of application has bestowed us with the expertise required to cater to your spectrum of requirements.
Whether you want to store, move, pack, ship or mail fruits or delicate belongings, the expandable mesh structure of the foam fruit net will make it convenient for you. Moreover, being non-toxic and durable, it will not let you down in any manner including those you would least expect. This lightweight material is very convenient to handle and fits your requirements perfectly.
Features
---
Get hold of the features of the finest EPE foam fruit net we have to put forth. Never letting you down, we ensure that you place your trust in the best.
Made of high-quality, durable and lightweight food-grade material
Available in 3 sizes – 50mm, 65mm and 80mm
Have high heat tolerance capacity
Used for protecting fruits and glass objects
Flexible and versatile in the range of things they protect
Stretchable and non-abrasive
Available in various colours and sizes
Quantity available – 1050, 850 and 700 metres
Uses and Applications
---
The foam fruit net we offer is high tolerance as well as tensile strength making it fit for several applications and uses. Get your hands on the recommended uses and applications of the fruit net we have to offer.
Packaging and storing fruits and vegetables
Storing and packaging fragile items like handicrafts
Packaging of glass items like cups, bottles and plates
Storing and packing bulbs and other such electronics
Alongside, the EPE foam fruit net comes along with plenty of benefits such as shock absorption, impact-proof, dampens vibration, heat resistance, surface protection, thermal insulation, chemical resistance and water resistance among others. Moreover, the fruit net will eventually prevent any damage from happening to the goods or items it encases.
We always endeavor to take on the task of serving you with the best EPE fruit foam nets to erase your storage and moving troubles. Contact us now to explore the best solution for you in form of EPE foam fruit net. Get your best variant of the EPE foam fruit net we have for at Shrinidhi Plastic Industries.
Quality
---

Durable

Light Weight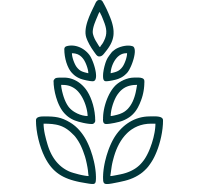 Food Grade
Used For Protecting
---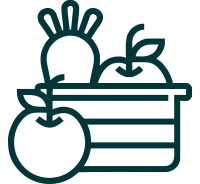 Fruits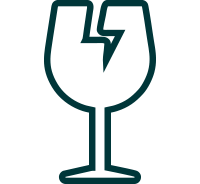 Glass Objects
| Size | Qty (Packing per bundle) |
| --- | --- |
| 50 mm | 1050 mtr |
| 65 mm | 850 mtr |
| 80 mm | 700 mtr |