Are you searching for an exceptional solution for insulation purposes? Do you want the best EPE foam tubes (sleeve) available in the market that complies with your checklist? If yes, then Shrinidhi Plastic Industries is the one for you having the finest pipe insulation tubes for you. We understand your concerns and bring the best alternative for you.
Therefore, if you are looking for the best range of EPE foam tubes (sleeve), you have landed at the right place. We have in store a wide range of foam pipe insulation tubes from which you can choose the best according to your requirements. Being a leading provider, we are trusted to furnish the best and meet your expectations in every aspect.
Moreover, this would serves as an ideal way of insulating your plumbing and domestic heating pipes. Coming along with it are low maintenance and saving up on your heating and electricity bills. Also, it is precisely designed to cater to any of your requirement; you just need to pick the right size and quantity required from the spectrum available at Shrinidhi Plastic Industries.
Features
---
Get your hands on the features of the best EPE foam tubes (sleeve) which we have to bestow you with. We promise to put forth the choicest ones leaving no rooms for doubts on your part.
Made up of high-quality raw material
Excellent thermal conductivity and stability
Easy to cut, shape and install
Light in weight with high durability
Good water absorption capacity and vapour permeability
Available in various sizes – From 22 mm × 7 mm to 70 mm × 50 mm
Available in several quantity units – From 200 metres to 1500 metres
Non-toxic, strong and durable
Uses and Applications
---
The EPE foam tubes (sleeve) we have at Shrinidhi Plastic Industries is precisely tailored to cater to a wide range of uses and applications. The varied inner and outer diameters make it the perfect fit for your varied requirements.
Excellent for heat and thermal insulation
Provides effective insulation for hot water and solar systems
Finely prevents condensation in cold and humid weather
Right choice for air conditioner and refrigeration industries
Used for protection and decoration as well
Perfect application for plumbing, heating, outdoor and more
Above all, the EPE foam tubes (sleeve) we offer at Shrinidhi Plastic Industries comes along with a plethora of benefits which can be named as excellent thermal insulation, versatility, plenty of applications and uses among others. Moreover, it can be the best fit for your insulation requirements.
We always take up the task of putting forth the best EPE foam tubes (sleeve) to eliminate your insulation concerns. Get in touch with us now to explore the best insulation solution for you furnished before you as the finest EPE foam tubes (sleeve). Get your best pick we have available for you at Shrinidhi Plastic Industries.
Used For Protecting
---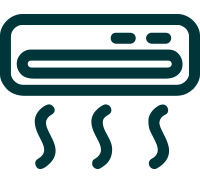 Thermal Insulation A/c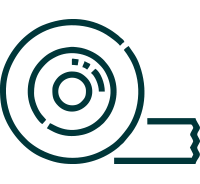 Insulation for Hot Water & Solar Systems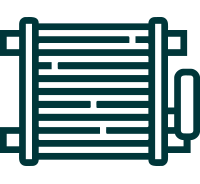 Prevention of Condensation in Cold & Humid Weather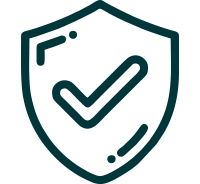 Protection & Decoration
| Size | Qty (Packing per bundle) |
| --- | --- |
| 22 mm X 7 mm | 1500 mtr |
| 25 mm X 10 mm | 1200 mtr |
| 26 mm X 13 mm | 1200 mtr |
| 30 mm X 10 mm | 1000 mtr |
| 30 mm X 16 mm | 1000 mtr |
| 32 mm X 16 mm | 1000 mtr |
| 32 mm X 13 mm | 1000 mtr |
| 33 mm X 19 mm | 800 mtr |
| 35 mm X 19 mm | 700 mtr |
| 40 mm X 20 mm | 500 mtr |
| 40 mm X 25 mm | 500 mtr |
| 45 mm X 22 mm | 500 mtr |
| 45 mm X 32 mm | 500 mtr |
| 50 mm X 25 mm | 350 mtr |
| 50 mm X 30 mm | 350 mtr |
| 55 mm X 35 mm | 300 mtr |
| 58 mm X 40 mm | 250 mtr |
| 60 mm X 38 mm | 250 mtr |
| 60 mm X 40 mm | 250 mtr |
| 60 mm X 42 mm | 250 mtr |
| 70 mm X 50 mm | 200 mtr |