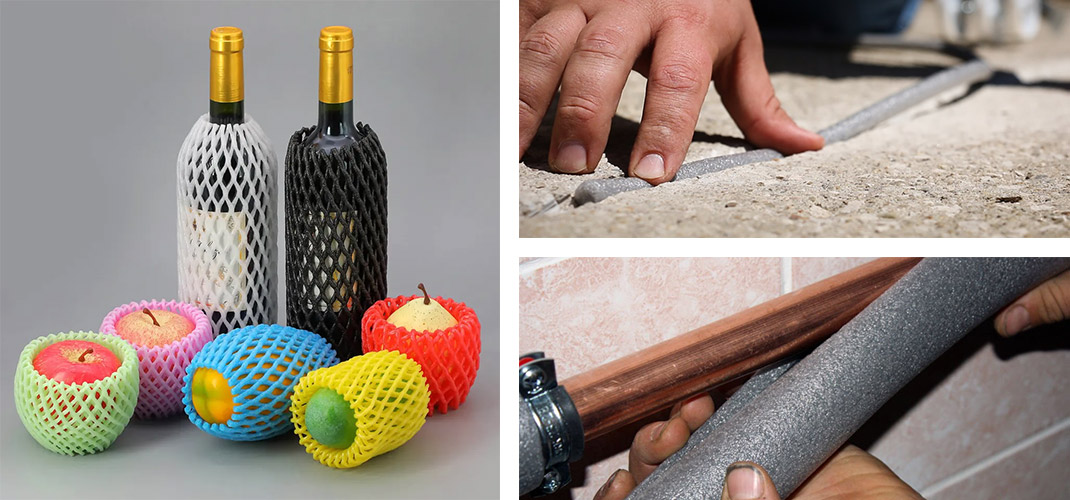 Cushioning material is an important part of packaging nowadays due to its ability to prevent fruits, vegetables, fragile items, etc. from impact or different types of damages. It is not only used to keep harvested produce safe but also protect fruits and vegetables during transportation. Thus, a cushioning material is anything that provides shield against handling, storage and transport. The primary purpose of a cushioning material is to control the force that has been created suddenly when one object comes into contact with another. It thus prevents compression and reduces damaging impact. It is ideal solution especially for perishable commodities.
Cushioning materials are essential
Protection from mechanical damage
Protection from compression
Protection from strapping or blocking
Protection from infection transfer
Protection from recurring stresses
What makes cushioning material a workable solution?
In order to provide comprehensive, consistent and reliable protection, cushioning material should be resilient; it must have a rapid rate of recovery, and high compression set.
Need of the hour
Providing strong protection to delicate, fragile items like glass, fruits, vegetables, artifacts, etc. is important to retain their value and uniqueness; and also avoid unnecessary expenses. Moreover, such protection facilitates uninterrupted day-to-day operations and often, leads to customer delight. This is a competitive edge that today's businesses strive to achieve. From choosing the right cushioning material for your delicate objects to efficiently managing all minor and major processes, every business move you make has a long-term impact on its growth, success, survival and of course, customer retention rate. There is no substitute for a smart choice – EPE fruit foam.
Some of the manufactured cushioning materials include foam net, crate liner, molded trays, etc. Among them, foam net turns out to be the best solution due to their improved biodegradability, recyclability, and less susceptibility to microbes. A foam net is equipped with high resilience and low compression, the qualities required to protect fruits and vegetables. EPE foam fruit net serves as a holistic solution especially during transportation of fruits or fragile belongings.
Shrinidhi Plastic Industries has a premium solution – high-quality EPE fruit foam net, an ideal fit for a plethora of application. We have been serving various industries with high-quality EPE fruit foam solutions for over two decades now. Be it storage, moving, packaging, shipping or mailing delicate belongings or fruits, our comprehensive, versatile EPE fruit foam products will always be of a great help. They require easy handling and fulfills your requirements.
Features that make our EPE foam solutions unique
Durable & lightweight
High heat tolerance capacity
Absolute protection of fruits and fragile objects
Versatile
Stretchable
Non-abrasive
Heat, water and chemical resistance
Available in different shapes and sizes
Larger quantity available
Insensitive to climate condition
Wider uses and broader applications
From glass items, fruits, and vegetables to fragile items such as handicrafts, we cater to different requirements thereby serving as a one-stop solutions to our clients from different industry verticals.
Get rid of your moving or storage concerns with Shrinidhi Plastic Industries' end-to-end, customized EPE foam fruit net solutions. The products we manufacture here are engineered to meet your requirements.
Buy simple, eco-friendly, versatile, effective EPE foam net, a cushioning material that can protect your valuables against vibration damage, stress damage, compression damage, abrasion damage, impact damage, and also damages during loading, unloading or simply moving.

Connect with our team now to explore more details.